USA Color Line Rubicon Mojave Style Blackout Decal- Fits Jeep Gladiator Gas Door
Regular price
Sale price
$35.00
Unit price
per
USA line decal cut to fit on the 2020 and newer Jeep Gladiator gas door.

Measures approximately 7" x 5".

Matte black background, gloss black USA design with gloss red. Decals are cut sent separately, for you to align. Apply red using the wet method first, then after dry, apply black decal using wet method. Red is a full sized vent decal, matte black is slightly smaller and applied on top of red. Gloss black lines will be applied on top of matte black.

Decal order comes as a pair- (1) driver side, (1) passenger side.

Note:
"Dark red" is closest to Rubicon red
"Orange" is closest to Mojave orange- It is slightly off, but fairly close. Message with any questions
-Listing video shows "Long" version. Long version will not fir Rubicon or Mojave due to higher fenders.
Share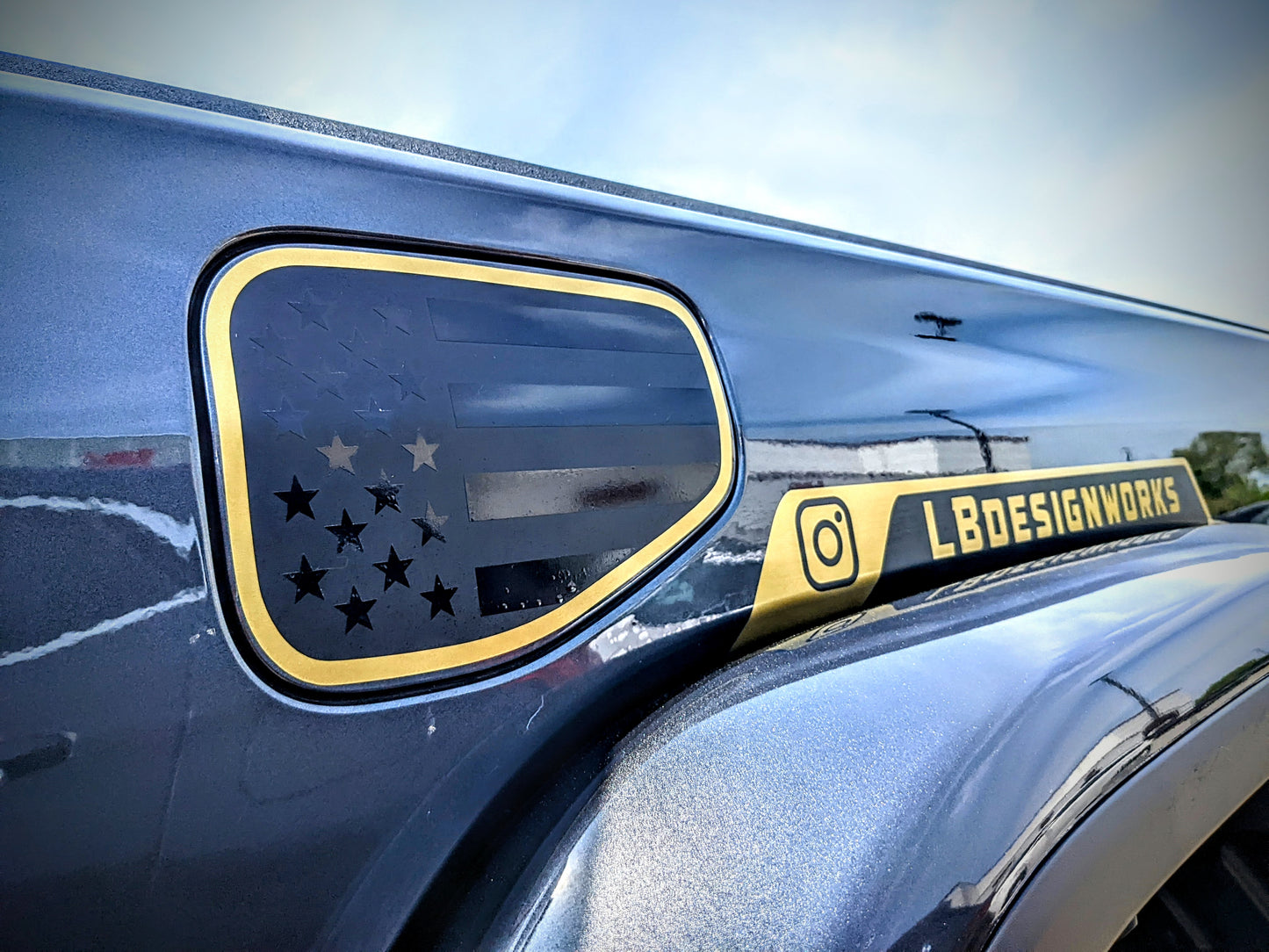 High Quality
These were excellent designs and went on very simply. These were the first decals I have ever applied but wont be the last. There were a few small bubbles I could squeegee out around the stars but a little heatgun action and a couple of days on the car and they are perfect. L&B Designworks has some of the best designs out there
High Quality
These were excellent designs and went on very simply. These were the first decals I have ever applied but wont be the last. There were a few small bubbles I could squeegee out around the stars but a little heatgun action and a couple of days on the car and they are perfect. L&B Designworks has some of the best designs out there